One of the most important aspects of your home in Toronto is your entry door. There is a reason why some front doors even cost more than garage doors! Security is undoubtedly prioritized the highest when investing in a quality entry door. This door is what keeps intruders out. It is what allows you to sleep comfortably at night and live without fear every time you hear a knock on your door, notice a shadow at the side of your house, or get alerted by an odd noise, unwanted guests cannot enter. 
BEAUTIFUL AND SECURE ENTRY DOORS
With that said, if you are interested in upgrading your front door to increase security, to boost the visual appeal of your home's exterior, or maybe you need a new entry door for replacing due to signs of deterioration, Enlive Doors is your one-stop-shop for all things doorways!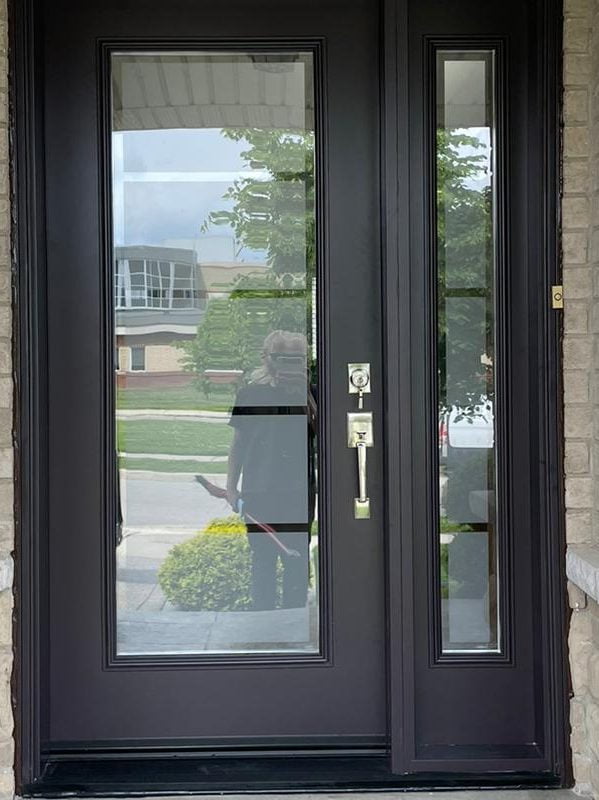 Modern Entry Doors Toronto
Functional, beautiful, safe and full of features. Our modern doors collection is resilient and durable, while being aesthetically appealing too. Choose from a number of styles and finishes for an entry door solution that fits your needs and lifestyle. For those in King City, Stoufville, East Gwillimbury, Georgina and other Toronto areas, give your home the modern contemporary upgrade you always wanted! Our selection of hardware, steel elements, lite-frames, and glass inserts, will transform the look and feel of your front entrance. 
Enlive Doors offer features that are sure to elevate your space, both inside and out:
Durable Door Frame
Quality Door Handles
Customizable Door Slab
Insulated Threshold
Sturdy Glass Inserts
Weatherstripping Technology
Front Door Replacement
Your front door should encapsulate both functional and eye-pleasing elements. One that is every bit as durable and sturdy as it is stylish. This balanced blend can make locating the perfect new entry door challenging. An ideal exterior door can handle changes in temperature, weather elements, and regular use. As a result, our manufacturing partners produce some of the finest entry doors in the world, and our trusted relationships enable us to bring our valued homeowners top door replacement services across Vaughan, Richmond hill, King City, Newmarket and so many other cities! With a large catalogue of options available, you're sure to find the perfect fit for your home.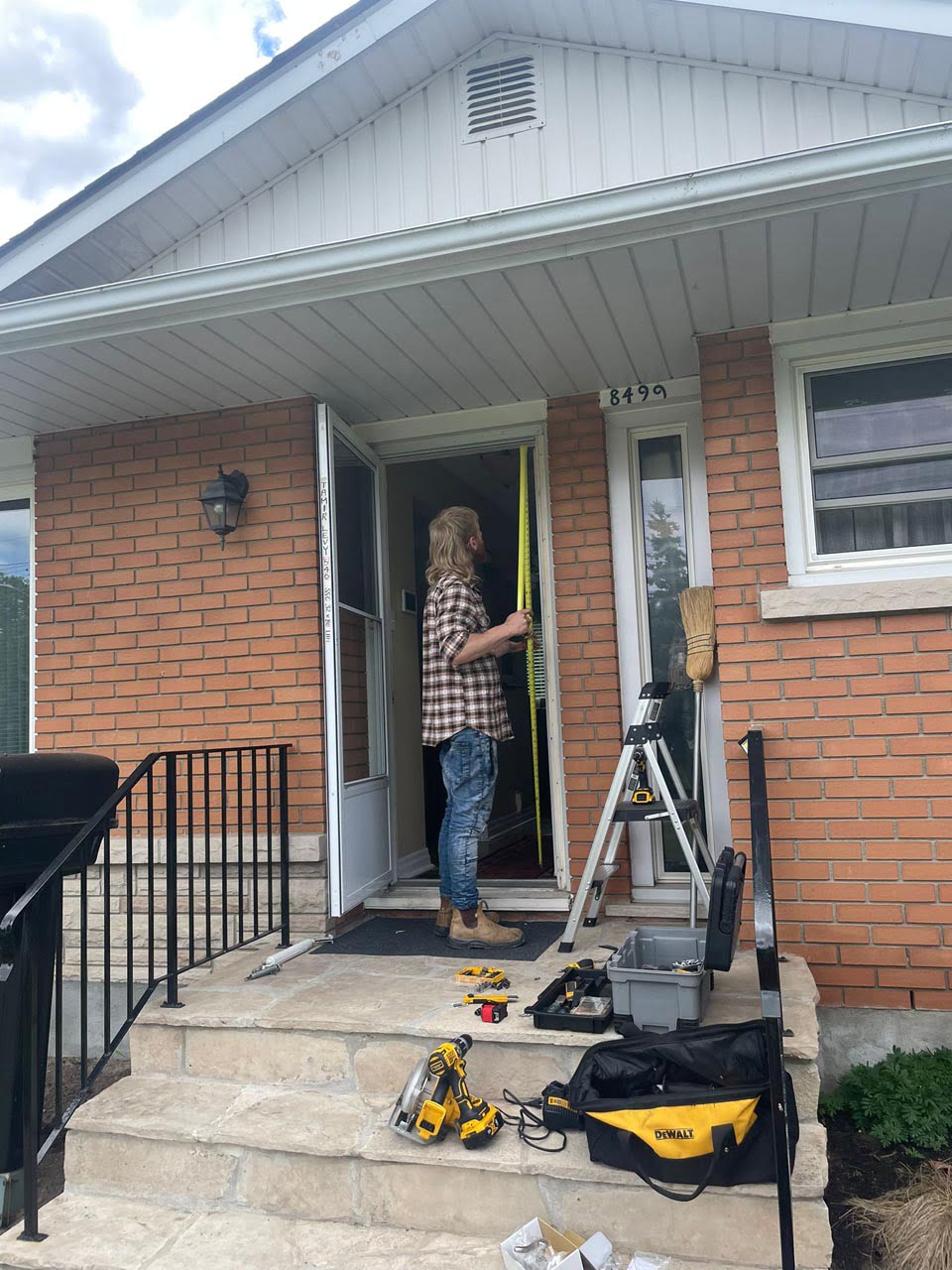 WHY CHOOSE US
Enlive Doors offers a vast range of entry door options. Our doors come in different types, styles, finishes, colours, and coating materials. Furthermore, when we replace your entry door, we make sure it goes with the house's overall exterior to complement your property.
Installing a door to your entryway is not a DIY project. It is a difficult task that requires expert professionals who are experienced doing such jobs. Our team at Enlive Doors is here to help! Our entry door replacement services guarantee top service because:
We lead with a professional attitude and arrive in a timely manner
We offer a free in-home consultation to better understand your needs to determine the best type of door for your property.
Our selection of entry doors are customizable to go with your home's exterior aesthetic
We work to ensure customer satisfaction
Our prices are competitive to fit within any budget
ENTRY door REPLACEMENT IN Toronto & GTA
Tie the exterior of your house together with an entry door that will leave your guests and neighbours in awe! Our licensed professionals are ready to elevate and improve your home with our superior entry door replacement services. Get in touch with Enlive Doors today to learn more or to schedule a free on-site consultation!